If you follow me, you know that, for reasons best known to the Creator, painting flowers is a super power for me.
I don't mean that I'm all THAT as far as painting flowers go, but that it is one of my strengths, one of the subjects that seem to communicate better than any other subject I paint.
Perhaps the very first floral still life I set up, photographed, and then tried to render in pastel was this one. I love those peachy-pink gerbera daisies combined with the spiky lavender eryngium, and I have a vision in my head of the painting I will someday express.
Here is the first one I attempted.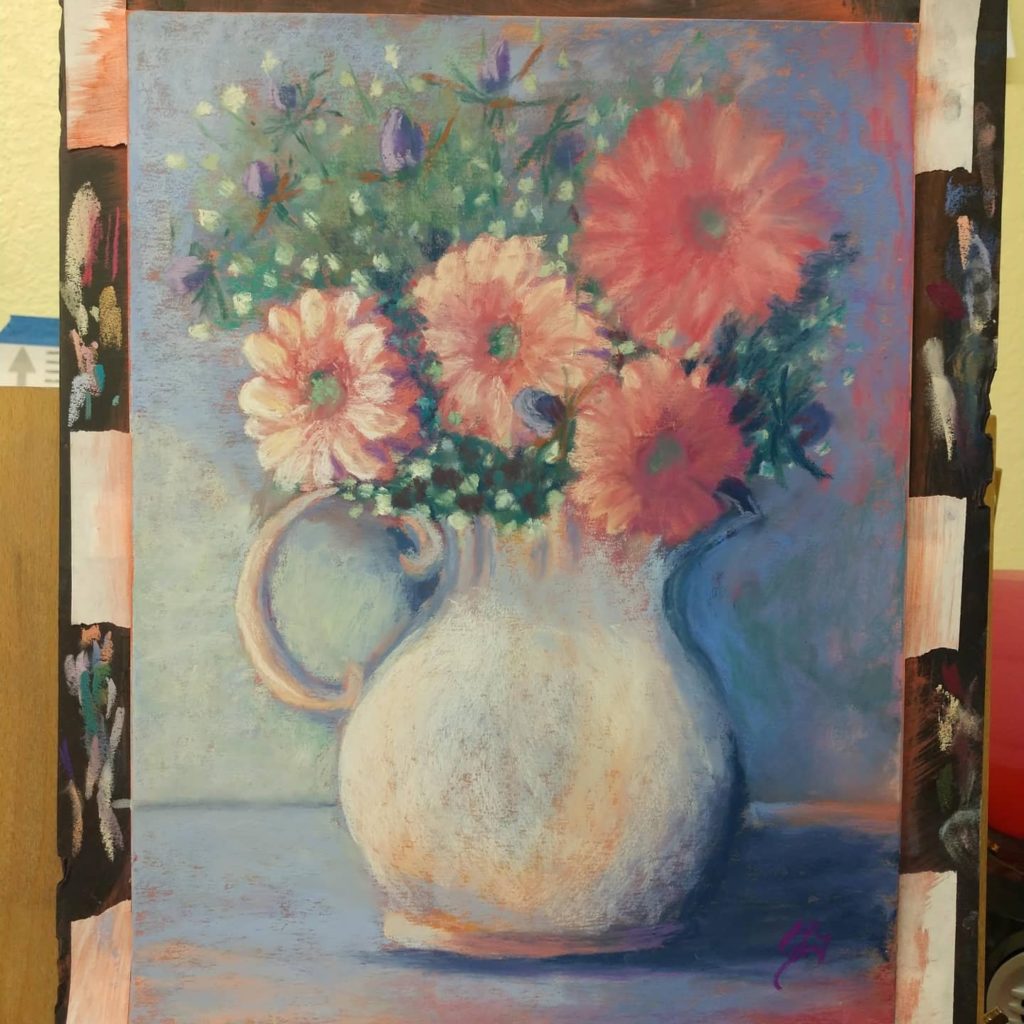 This view doesn't have the bowl because there were several different set ups. I liked it, but I knew it didn't say what I wanted to say. Still, it was the best I could do at the time.
I decided to take the subject up again and attempt to share that vision once more. The result is below.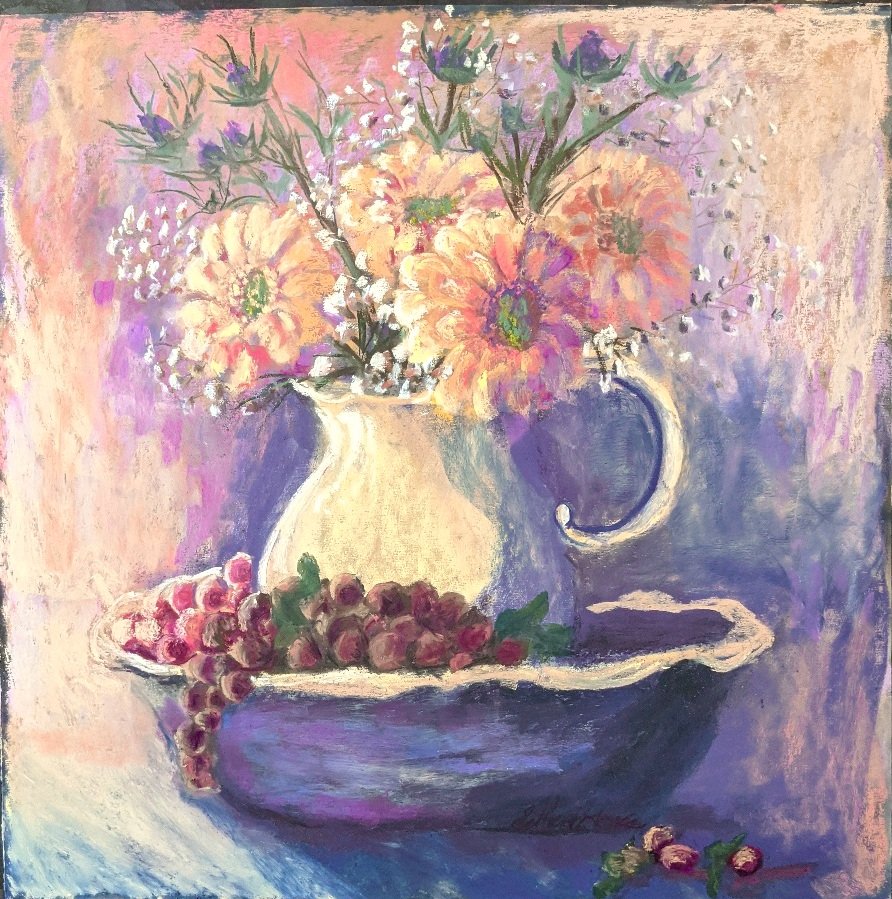 This expresses much more of the vision. It is encouraging to see the difference between the two.
It's still not my vision, though.
And that's ok. Life is like that. We have a vision for what it should look like, and yet it never really resolves, does it? It can feel frustrating that we seem to be approaching that ideal vision, it's just up ahead…
… And then life changes. Circumstances outside of our control force us to look again at our priorities and plans. The Creator is working out His ultimately glorious composition: ours cannot match it for beauty, magnificence and highest intentions.
But it is not our vision. If we focus on the fact that we didn't see what we wanted to see, we will suffer. The working out of our own vision will only become frustrating and depressing. But if we are able to look at the beauty that is…
… To concentrate on how far the Creator has mercifully and gloriously brought us; to let Him use His methods and joyfully accept them…
… What beauty we shall see! What wonder will rise in our hearts that we are a new creation in Him! That He has the power to create such a wonderful, amazing being out of the mess we know we are.
Philippians 1:6 (NKJV): being confident of this very thing, that He who has begun a good work in you will complete it until the day of Jesus Christ;
Subscribe to Blog via Email