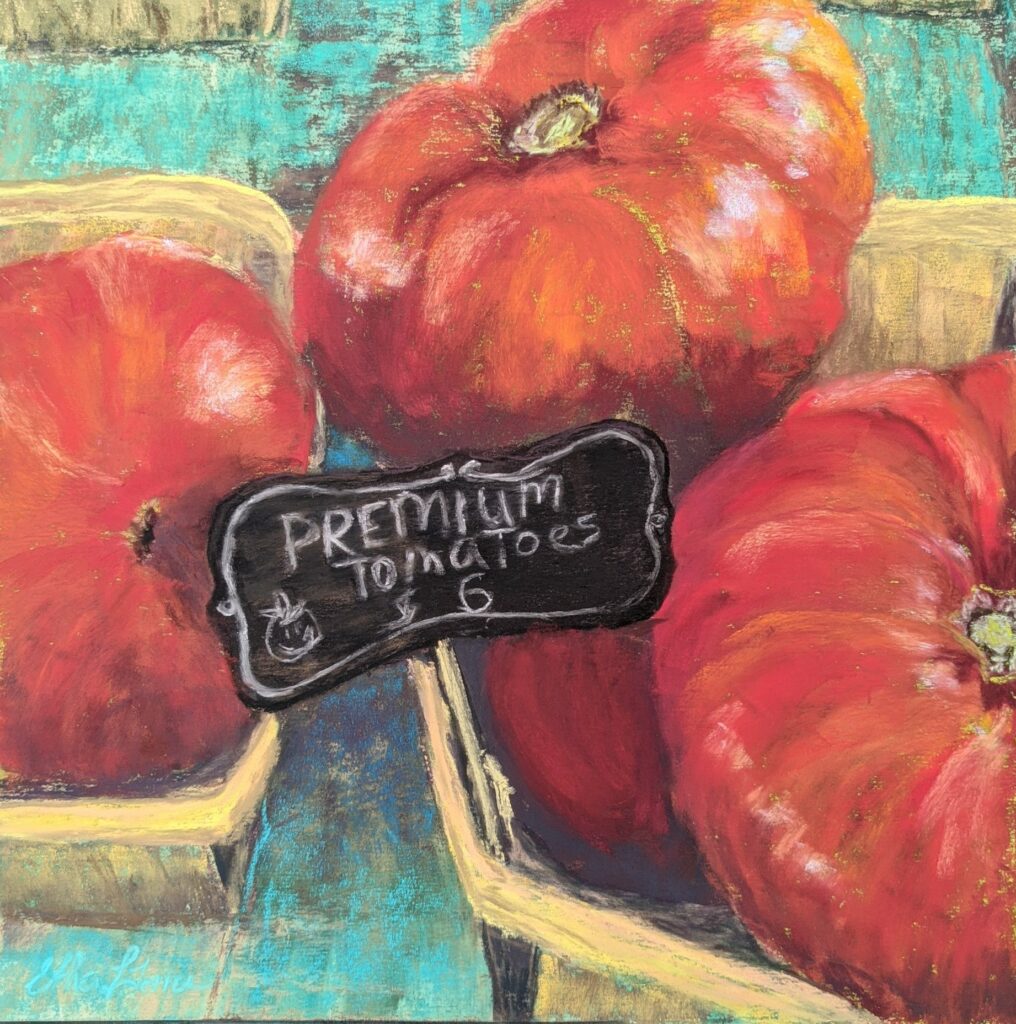 ser·en·dip·i·ty/ˌserənˈdipədē/Learn to pronouncenoun
the occurrence and development of events by chance in a happy or beneficial way.
Tomatoes used to be my favorite food, and they haven't dropped down the list all that far in the passing years. So when I saw these at the farmer's market, I knew I wanted to paint them.
I love looking at farmer's markets. There's always a surprise, something different and unique, and there are always bright colors and eye-catching shapes. It has been a desire of mine to paint some scenes from one for a long time, but I rarely come across them. So when I visited my daughter in a nearby city recently and she suggested a trip to the farmer's market, I was quickly onboard. Not only did I get some beautiful shots of the exciting tables of vegetables, but I had the best tamale there I've ever eaten in my life!
It is a serendipitous painting because I fought and fought with the background: the tomatoes came easily, but the background was simply ugly as I originally painted it. Finally I yanked the whole thing off the easel, took it outside and applied canned air liberally to all the parts I hated and…
…voila'! As I sprayed, removing the ugly pastel on the surface, the beautiful color of the underpainting began to show through along with a grunged look that reminded me of something vintage. It was perfect. I put it back on the easel, used a similar color pastel to enhance what was left, and called it done.
A "happy accident". Hat tip to Bob Ross.
Here is the preliminary drawing. I almost always make one–it lets me get to know the subject very intimately.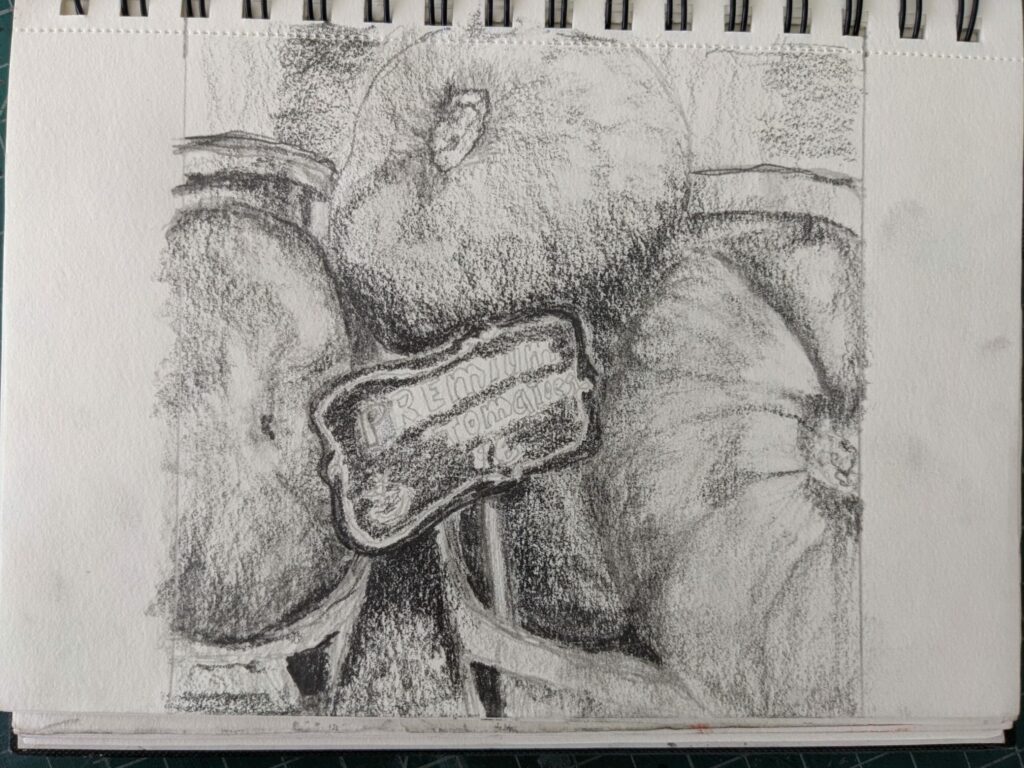 And here is the underpainting, where you can see the original color that now shines through in the final piece. I used my favorite method of underpainting–Derwent ink blocks and alcohol.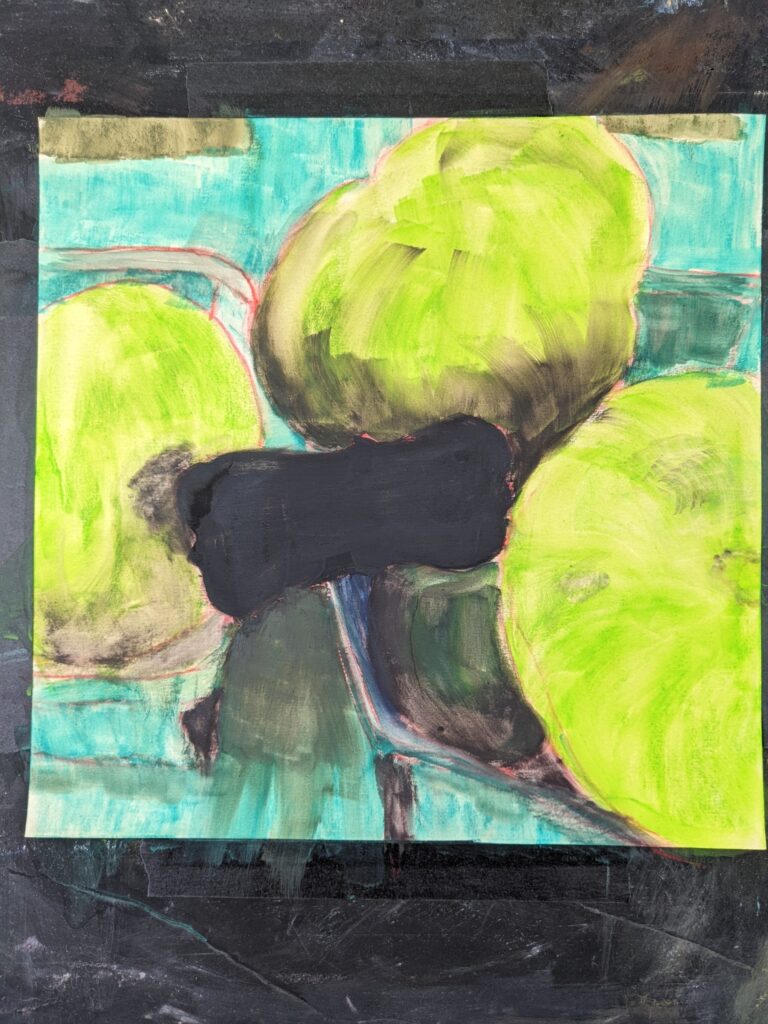 Subscribe to Blog via Email