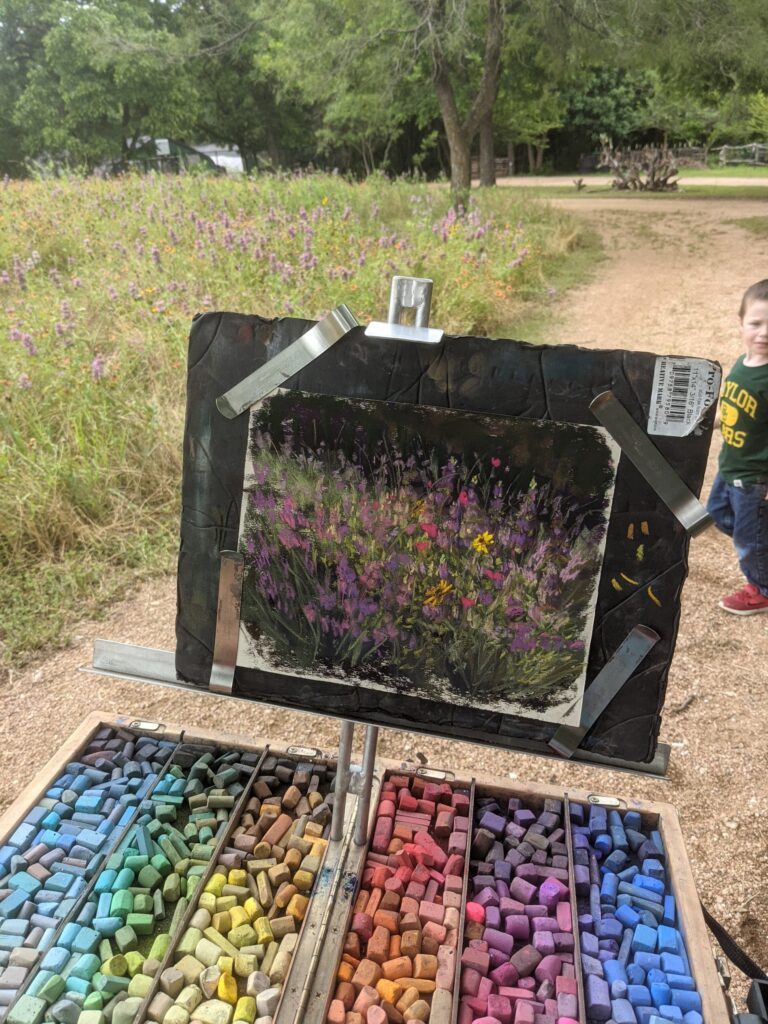 At the beginning of June I spent several days with the Grandchildren. Their parents were off on a ministry trip. We had so much fun! I try to make some kind of art with them every time we are together. They are getting old enough now that they can participate without concern of major messy accidents.
One thing I love to do when I go to visit them is stop in at Miss Nellie's Pretty Place. This is an area that is kept for the specific purpose of growing indigenous wildflowers for patrons to enjoy. Most of the area is simply meadows given over to natural wildflowers, but with maintained paths around and through. I have painted more than one scene from this venue.
One rainy morning we decided to go visit and see if the sun would come out and let us play and paint a bit. We found a nice place where there was a bench and some shade for the children, and I set up to paint. They enjoyed watching the process, but they also were inspired to make their own art…in the dirt! They spent a good hour drawing in the soil of the path, finding rocks, sticks and small bits of flower to add their art.
What is it that you do? What are you doing that will pass it on to your children and grandchildren?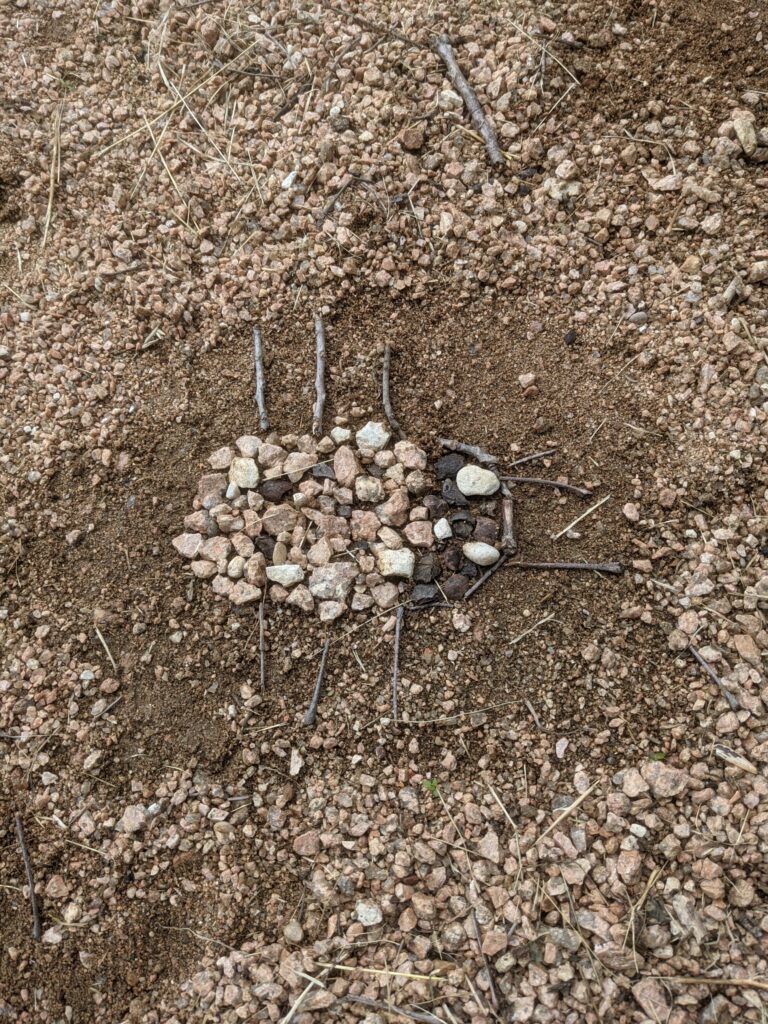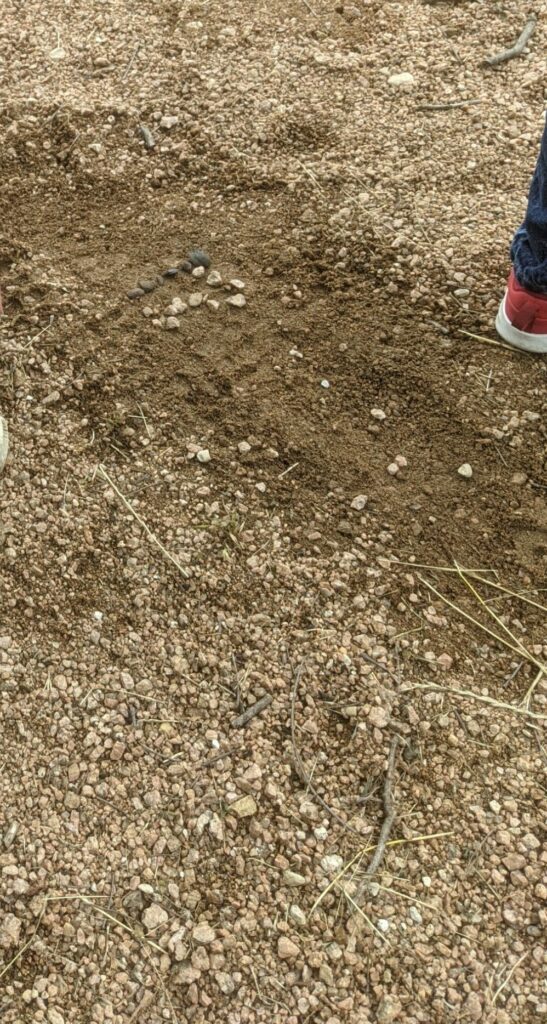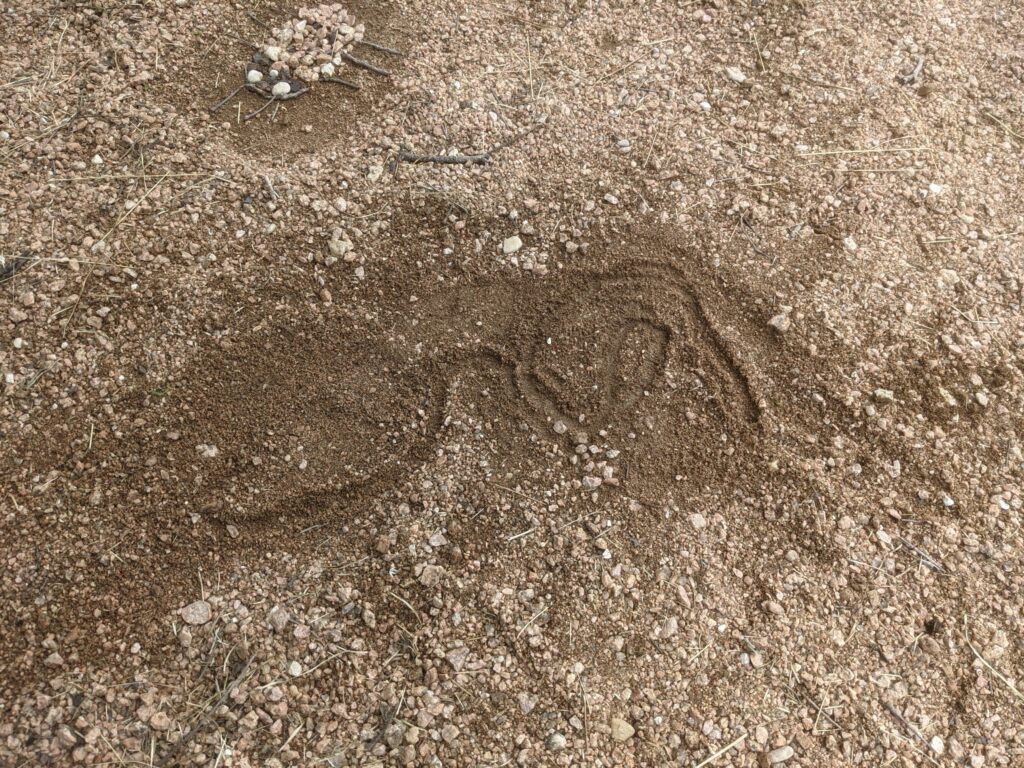 *GrandEst is what they call me. I like the idea that only people whose names begin with EST could use it.
Subscribe to Blog via Email