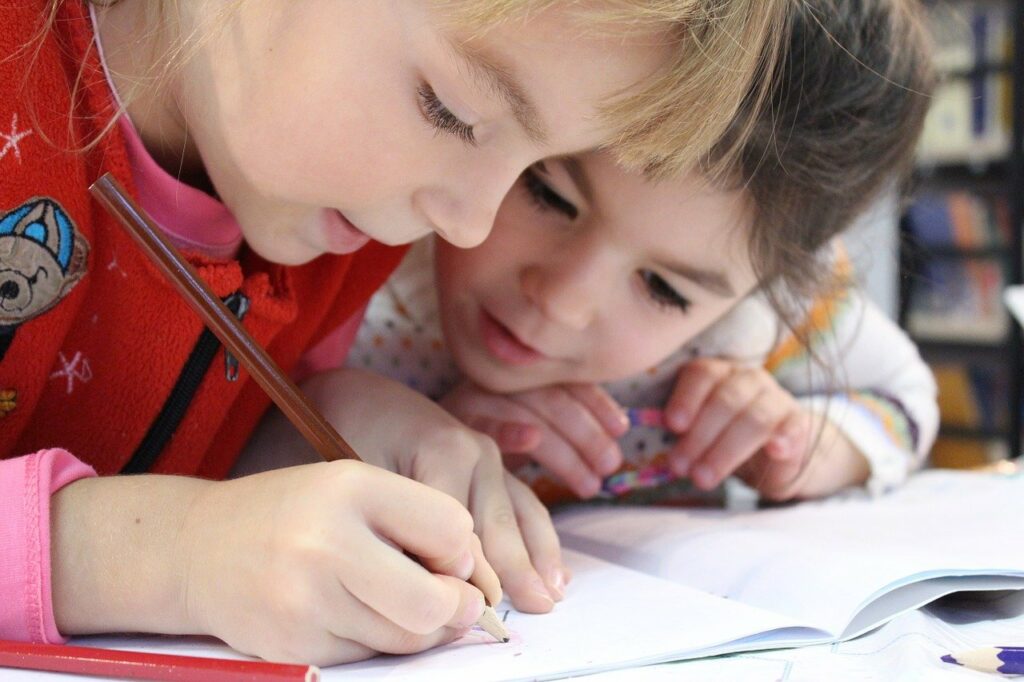 The core question for Teaching for Artistic Behavior is "What do artists do?" Artists are learners, and they are always developing craft.
These blog posts are meant to help break down the creative process into mindsets and skills that can be acquired by anyone. I employ them in my own artistic process, and in teaching the artistic process to students. Do you believe that you have no creativity? Read on to better understand how creativity works–I think you'll be encouraged, and maybe even enlightened.
There is no particular order to these skills. It's a circular continuum. So I present them in what seems to be a linear order, one that hopefully makes sense,
The Skill of DEVELOPING CRAFT
Drawing stick men. As I mentioned in the ENVISION blog post, for whatever reason, I hear the comment "I can't even draw a stick man" from a huge number of the people who speak to me about art. As if drawing one proves that you DO have creative talent? I'm aware that it's an attempt to compliment the artist, in a backward sort of way, of course.
But seriously, this is where developing craft begins. Once there is a vision, then comes the practice.
Another misconception seems to be that if you have "talent" (whatever that is), you will be able to bring your vision to be without struggle. This is a huge myth! You wouldn't expect a baby to be able to walk without falling the first time it takes a step. You don't expect a kindergartener to be able to write cursive script the first time they try to write the alphabet. And yet we expect to be able to complete a beautiful drawing from our inner vision in one go.
All learners must learn. And artists are all learners, if they are anything. Learning automatically and by definition includes learning from making mistakes.
Artists are all learners, if they are anything.
Instructing learning artists, then must make a safe place for and encourage making mistakes, then trying again. This is a life skill that will build during art class, but will transfer to all of life–being resilient, solving problems, and trying again.
There are skills that artists must learn. The use of materials and the elements of art are always important. The instructor's job, then is not to say "here, copy this project that I made up for you," but rather "here are tools and knowledge to create what you have envisioned. Now go and practice." Creating their own vision motivates learners to employ the new materials, principles and elements.
Making the materials…all the materials, available, will make space for the discovery of the right materials to realize the vision. Artists trained on the use of all these materials, and also on expectations how to use and care for them as an artist ought to use them creates a "toolbox" of ways the artist can work. I as the mentor introduce each and every option available to the students, and give demonstrations of how to use them to create. Then I am able to give freedom to practice with these materials.
Learners must understand and practice the principles of art: of line, texture, shape, hue, form, and space. When the student is engaged in creating something of their own vision, the discerning teacher offers them.
The elements of art, balance, emphasis, movement, proportion, rhythm, unity, and variety are also made available in the same way: introduced, demonstrated, and then offered when the student is engaged in creating that which most interests them.
What is the Result?
Perhaps you can see, this will not result in a wall full of identical "projects" displayed on the school wall. This is not how artists behave. Artists rarely even create the same thing repeatedly, and they don't copy other artists, except in a very creative, artistic way. So why would an art mentor teach in this way?
It also will not result in immediate artistic quality. The craft must go through development. Artists must learn to self-evaluate, refine an idea or a skill, and try again.
Which will bring us soon to another artistic skill!
Do you think you could learn to draw a stick man? What keeps you from trying? Have you ever attempted to develop a craft? It doesn't have to be "art", although I would argue that it is art of a kind, even if it's data entry and you do it well.
Are you intrigued? Comment your thoughts!
Subscribe to Blog via Email