A few months ago I joined an online education platform named Outschool. I teach lessons to students online.
One of the first classes I set up was a "sketchbook hang-out" for older elementary/middle school students. To be honest, it didn't really take off as a class for that platform, but when I started talking about it on my social media there were a lot of parents local to me who asked if I would offer the same thing in person. I was excited to try it out and see if kids would really like it and benefit from it.
Art and music are so important to children. And even though your local schools may still have art or music classes which is WONDERFUL, what the students get in those classes is so curated and lock-step that a lot of it is rendered useless to them.
My goal with this sketchbook hang-out club then, was to give the students direction and make supplies and information available, and then cut them loose to make something that comes from their own creativity.
Last night was our first meeting, and we all had SO. MUCH. FUN!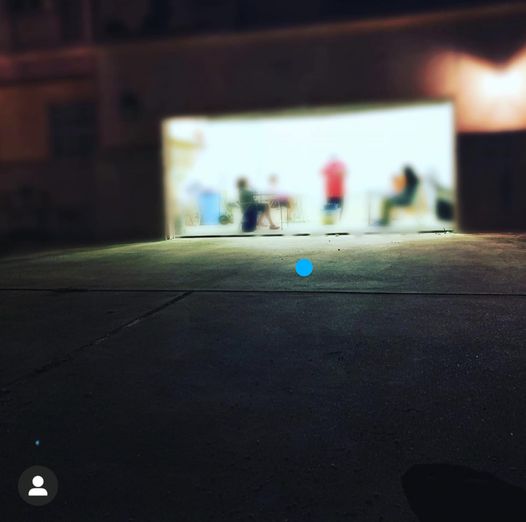 This is an image provided by one of the parents during the class.
We held it in my garage because that can be arranged for good social distancing, and making messes will be guilt-free. Each artist has their own table to work on, brings any supplies they want to work with, and have available to them even more supplies I am providing for them. Each week I will demonstrate the use of a new type of art supply so that they will have ideas to pull from for their creations.
After that, the challenge will begin. A carefully prepared prompt will be posted which will allow for their creativity to shine but give them focus. That will help them avoid the "blank canvas" terror which many artists experience.
I am SO excited to soon be sharing some of their work with you here, if they will allow me to. At the end of the evening, time is allotted for a "gallery walk". Artists leave their work on their table, and walk around the room looking at the other pieces. They are not allowed to comment on them–this has to be a completely safe space for creativity.
After the gallery walk, each artist gets a moment to say something positive about their own creation. They answer questions like "which part is your favorite" or "how did you feel while you were creating it?" I was afraid at first that the learners would be too shy to share, but I was so proud that each of them was willing to give us a little glimpse into their thought process.
Our club is in need of some things. Might you have the following or be able to donate toward this cause? (To be completely transparent, I am charging for leading the club. My time and expertise as well as my supplies and meeting place are worth something, after all.) However, the following items would make the experience for the kids so much better, and I am unable to provide them at this time. Used is fine, even for the paints.
Small tray tables
Folding metal chairs (if they are old and rusty, I can paint them!)
Markers of any kind
Pens, especially art pens
Colored pencils
Crayons
Acrylic paint
Watercolor paint (no oil paint, please, as it doesn't work well in sketchbooks)
Glue/glue sticks
Paint brushes
A large whiteboard
Subscribe to Blog via Email